making a difference by being
different
making a difference
by being
different
making a difference
by being
different
FOUR
|
8 Commercial is not another automotive company using 100-year-old technology and adding an electric powertrain. We're producing the most disruptive, innovative and sustainable automotive products to date, using lightweight vehicle architecture and a flexible manufacturing process to make it happen. Our goal is simple…to produce the best damn, final-mile delivery vans for our customers and our planet.
Our

Commitment


to the Planet
We plan to do everything possible to reduce the damage that humanity is causing here on earth to help make the planet a cleaner, better place for the 7.8+ billion people who inhabit it


We will minimize energy consumption in production and vehicle operation in order to provide the cleanest vehicles on the road when viewed from a 'cradle-to-grave' perspective and not just the tailpipe


We will not use 100-year-old technology which is energy intense and environmentally damaging
We will make vehicles with a lifecycle that requires over 50% less energy to produce and operate than a traditional vehicle manufacturer


A large portion of the company's profits will be used to make this planet a better place; we will establish an alliance with other organizations with similar goals, pooling our resources and working together to clean the air, clean the oceans, save the land and save the creatures that we share this planet with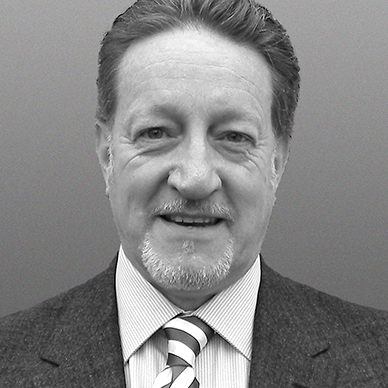 Myke Penfold is the Founder and CEO of FOUR
|
8 Commercial Limited. Myke is the visionary driving force behind the company, drawing from a lifetime of experience in the global automotive industry. He has worked extensively in North America, the UK and Europe, as well as gaining valuable experience and relationships in the Asian and the Middle East markets. Myke has a strong Strategic Branding and Marketing acumen and a hands-on managerial skill-set, taking projects from the conceptual planning stages through to physical execution and validation of results, in both the automotive and motorsports segments.  Myke has experience with developing vehicle launch strategies and execution, as well as the development and management of annual advertising and marketing campaigns. He also has successfully managed major event marketing and sponsorships such as TV shows and the Olympic Games, negotiating agreements and exploiting the 'property' for maximum returns. Myke has worked with small iconic car companies and large mass-market, multi-national OEMs, during which time, he has had the opportunity to meet and assemble a strong team of like-minded automotive experts who are now joining him on this mission. This team will drive the business forward and help to ensure its success.
Business Development and Supplier Relations
A 22 year Automotive Veteran, Huw was Co-Founder of Gordon Murray Design and lead the company's Business Practices and Business Development, for 7 years. In 2014 he founded a consulting business in Rio de Janeiro, Brazil, specializing in the Automotive Sector and General Business Strategy Development. Now back in the UK, Huw founded a specialised Skunkworks division for Tata Motors, focused on Data exploitation, Mobility, Connected Vehicle and new Tech based business models. In 2019 he joined Group Lotus as Director of Future Technology and Strategic Partnerships and was responsible for brining new Technology into Group Lotus. In 2021 he founded Vision Advisory Limited a company that guides and supports businesses through a transformational phase of their lifecycle. Vision Advisory offers services of Capital Advisory, Fund Raising, Exec-Board Composition, Commercialisation Strategy, Business Development and Sales.
Global Fleet Specialist, Alternative Powertrain Specialist
Michael has spent 31 years at UPS. He has worked in different capacities spending time in operations, industrial engineering and automotive engineering. Michael led the UPS "Rolling Laboratory" efforts for seven years as the Sr. Director of Engineering & Maintenance Worldwide. During that period UPS increased the Alternative Fuel Fleet by 3000% with various technologies Worldwide. He was also responsible for technical vetting of strategic investments for UPS in various technologies and vocations. For 10 years he worked in California as the Region Automotive Engineering Manager and has a clear understanding of the environmental concerns in that state. Michael has led efforts in alternative fuel projects and technology development for the domestic fleet and recently for the international fleet. These projects include compressed natural gas, liquefied natural gas, propane, electric technology, hydrogen fuel cells, and hybrid vehicle development including both hybrid electric and hydraulic hybrid technologies.
He is a member of the Society of Automotive Engineers, Technical Advisory Group to the America Trucking Association, Calstart Board Chair, Clean Cites Board Member and served with The United Way as a member of the Board of Directors in several locations. DOE Life Time Achievement Award Recipient 2017. Retired USMC 1st Sgt. Michael holds a B.S. degree in Automotive Technology and a M.B.A. in Management from the University of Florida.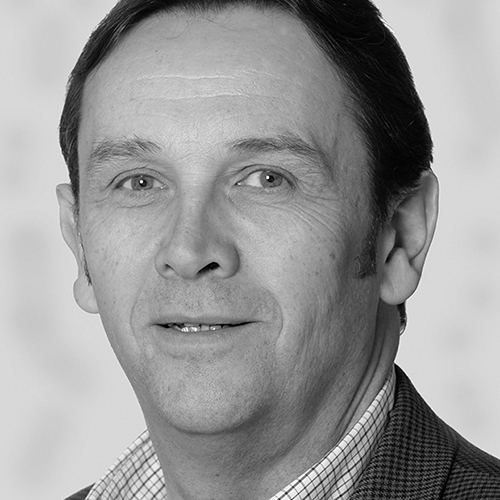 Vehicle Development, Fleet Strategy, Alternative Powertrain
Peter managed a team of 150, based at UPS Europe, tasked with procurement, maintenance, appearance and sustainable disposal for the fleet of over 3,000 UPS delivery vehicles, cars and trucks, spread across 6 countries in North Europe. As a result of his work, the UPS fleet has one of the lowest CO2 footprints in the UK. Peter also worked on vehicle management for UPS in Russia, Europe, Scandinavia and South Africa and brings a wealth of fleet operations experience to the FOUR
|
8 management team.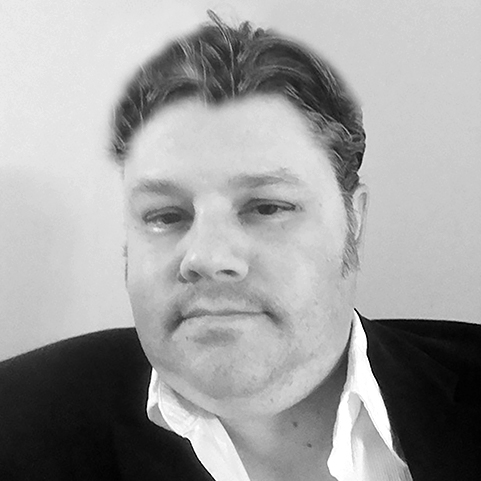 Rob has been with FOUR
|
8 Commercial since the beginning. He has spent over 20 years in the automotive industry and has managed special events, trade and consumer shows and promotional activities for numerous OEM's and global corporations, including Honda Motor Corp. and McDonald's Restaurants. Rob also has a background in media relations and broadcasting, having worked at CHUM Limited, a media and broadcast company now owned by telecommunications and mass media giant Bell Canada Enterprises.